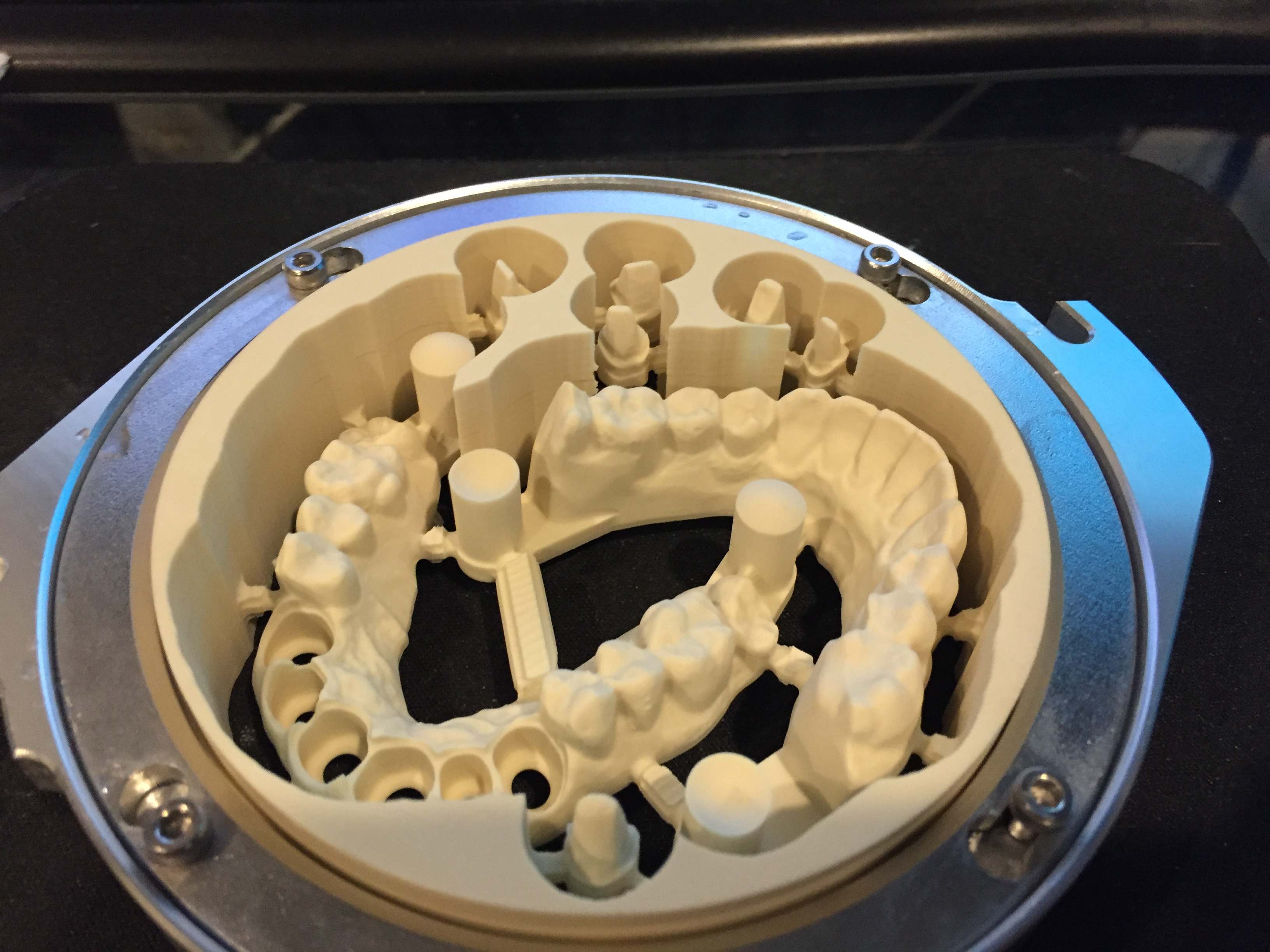 With the wide scope of indications that Versamill precision machining centers are capable of producing, one of the common requests is the cutting of digital models.
First presented at Labday Chicago 2017, many of our customers may not be aware of this capability.
When combined with our CAD design package: Cameo Model Creator, it is quick and easy to produce the files required for CAM processing.
Combined with our Polident model material, Dental Practices, Laboratories, and Milling Centers now have a cost-effective solution at the cost of approximately $35.00 per disc.
While we do not necessarily consider milling models to be as effective as 3D Printing, for companies looking to minimize multi-equipment expenditures while keeping their CNC productive it is a viable alternative.
The full-disc project above had a mill run-time of about 2 1/2 hours with minimal tool usage (wear) utilizing Polident's specialized model and die material.
Pro Tip: Having the CAM project calculated and ready to run allows for increased machine utilization with operation during traditional mill daytime hours or after-hours downtime or "Lights out" operation.
As an added advantage, the model is ready when you are, instead of accruing lost time and shipping cost.
Another huge benefit is maintaining the models dimensional stability. This is realized because the model is not subjected to the adverse temperature or humidity conditions common to the shipping process.