Cast aluminum-alloy frame, heavy-duty rotary reduction gears, zero
stack-tolerance drive systems, linear guideways, and 3-way hybrid
ceramic spindle bearings provide for long-term, trouble-free
service. This coupled with Axsys Dental Solutions' expert machining
templates crafted from over 40 years manufacturing experience,
provides the highest quality restorations possible.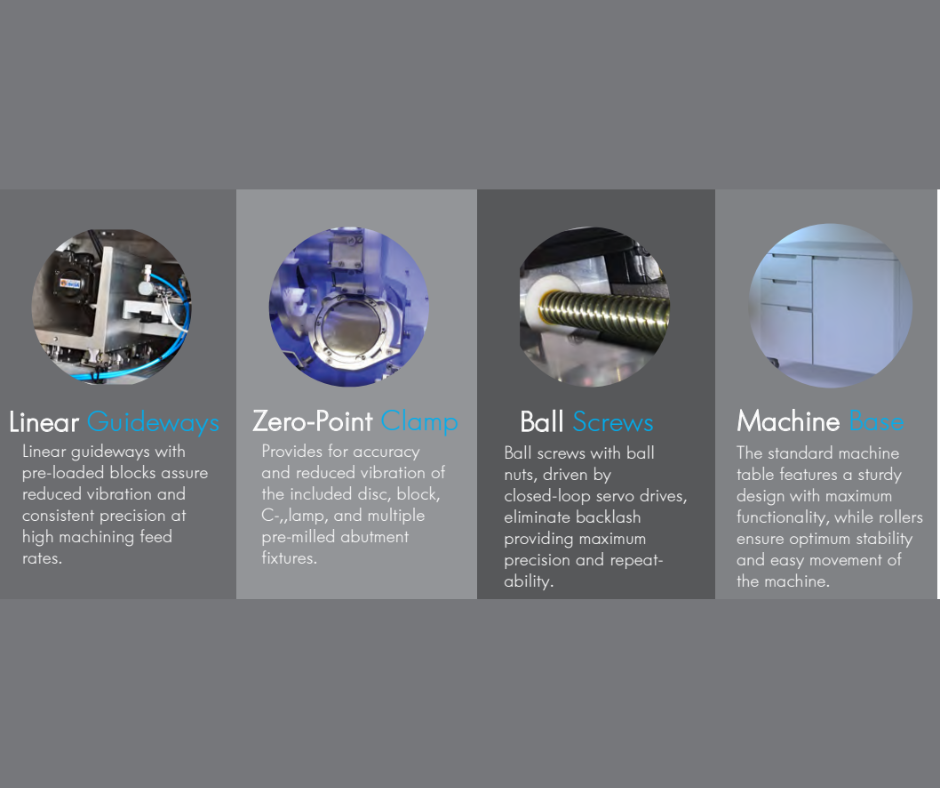 The Versamill 5X-500 provides the best features and benefits of full-frame industrial high-speed CNC machine tools – which makes the 5X-500 reliable, and easy-to-operate while requiring minimal maintenance.
Learn more.
https://cutt.ly/VERSAMILL5X500_