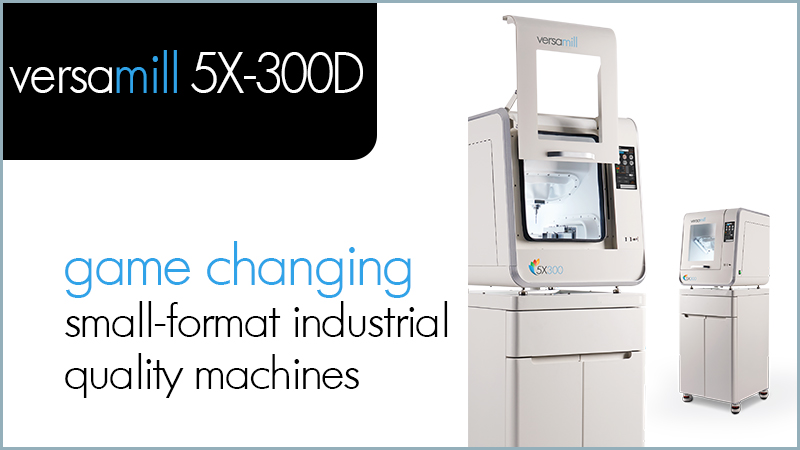 Versamill 5X300D
You've Asked for It - Now You've Got it
Finally, a REAL machine for the price of one of their milling "appliances."​
The Versamill 5X-300D expands upon the capabilities of the tried-and-true Versamill 5XS with a dry-milling precision machining center.
The 5X-300D features an expanded 12-station ATC, and drive motor encoders for a closed-loop axes drive system that provides increased accuracy and repeatability - without continuous time-consuming machine calibrations.
High-quality features not found in competitive products assures the longest possible lifespan and trouble-free operation for now and in the years to come. Quickly manufacture restorations of unmatched quality - without heavy margin reinforcement and profit-robbing, error-prone post-machining hand work.
Added bonus: The 5X-300D contains all of our exclusive enhancement to increase quality and reliability AND we actually service the machine. You are NOT required to send machines in need of repair to a repair facility-at YOUR expense—nope, that dog just won't hunt.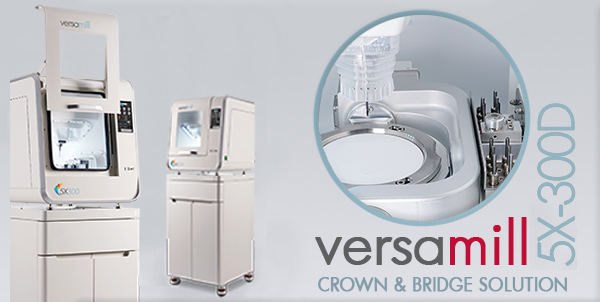 Versamill 5X-300D Crown & Bridge Manufacturing Solution
Special Introductory Bundle Price $27,685.
Includes:
Versamill 5X-300D Precision Dry Milling Center
Starter tooling package
Quatro iVAC dust collection system
hyperDENT dental CAM software
Classroom training
Want more information? Click here for pricing on this & other solutions.​