One of the key components in a successful implementation of digital dental technology is the partner you choose to supply you with the technology and just as importantly, implement and support you in the ongoing use of the technology in your organization.
Axsys is an organization of practical, innovative and dedicated professionals that know our products well. Our extensive in-house technical resources have hundreds of man years of experience putting CAD, CAM and CNC solutions to work for literally thousands of customers. This allows us to draw on a wide range of industry and systems experience while supporting you in the use of our products.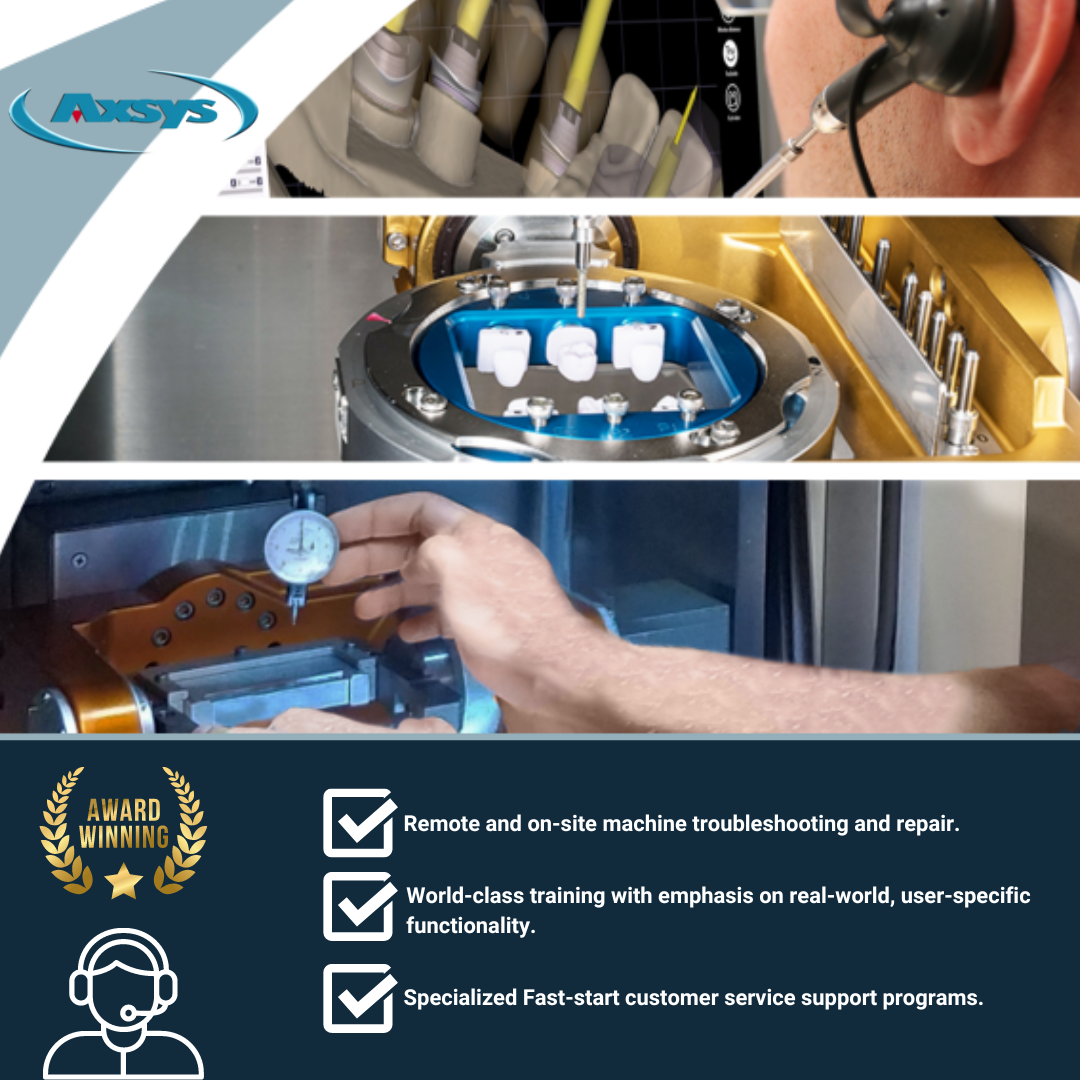 The knowledge of our people and our commitment to Customer Service is second to none in the industry. You can count on Axsys to supply you with the best and most effective solutions for your business, assure their timely and successful implementation and to be there for you when you need assistance in the ongoing use of our solution components.
Learn more.
https://cutt.ly/AXSYSBLOG_SERVICE